Gutter Installation Services
Protect Your Home From Unwanted Water Infiltration
When it comes to protecting your home from water infiltration, your roof and your gutter system go hand in hand. That is why Watertight Roofing Systems offers professional gutter installation as part of our roofing contractor services.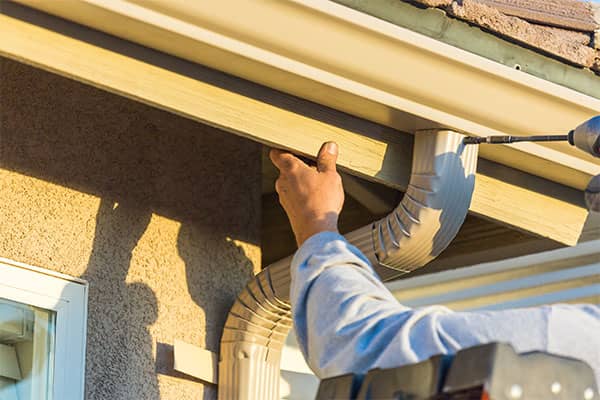 Our gutter experts know that a properly installed roof must be part of a free-flowing gutter system to offer your home the best protection. Whether you want new gutters as a follow-up to a new roof replacement or as a standalone installation, contact us for quality gutter services.
Why Your Home's Gutter System Matters
The gutter system on your home plays an important role in the safety and protection of your home's internal structures by capturing rainwater and melting snow from your roof and properly channeling it away from your home and its foundation. If any part of your gutter system malfunctions, water may flow to places where it can travel inside your home and cause damage.
To make sure your gutter system is in proper working order and to find out if a new gutter installation is necessary, talk with one of our gutter specialists or ask our roofing contractor to evaluate your gutter system during your consultation.
Request a Free Gutter Estimate Today
Call (844) 448-ROOF or submit the contact request form, and we will reach out to discuss your needs or concerns. Watertight Roofing Systems offers free project estimates!